Digital Religion, Social Media and Culture
This anthology – the first of its kind in eight years – collects some of the best and most current research and reflection on the complex interactions between religion and computer-mediated communication (CMC). Editors Peter Fischer-Nielsen, Stefan Gelfgren, Pauline Hope Cheong and Charles Ess have included sections on empirical research, theories regarding digital religion, and historical and theological examination of this book.
Available in paperback.
Pope Francis Wants to Hear from You!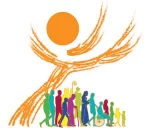 Please share your experiences and dreams with Pope Francis. If no one has contacted you to invite you to participate in the Synod, Theologika and Resurrection Catholic Community. will be happy to send your thoughts to Pope Francis.
Help Support Theologika
Theologika.net is a participant in the Amazon Services LLC Associates Program, an affiliate advertising program designed to provide a means for sites to earn advertising fees by advertising and linking to Amazon.com.
Your purchases of resources through our links to Amazon products help support this ministry. Thank you.
Product Categories
Archives